Vertical Speed Indicator
This application works only with Android devices with integrated barometric sensor and Android version 4.3 or higher (for example, Google Nexus 4 .. 6, Google Pixel). If your device does not have the barometer, Google Play will mark the app as incompatible with your device.

App page on Google Play
A software variometer.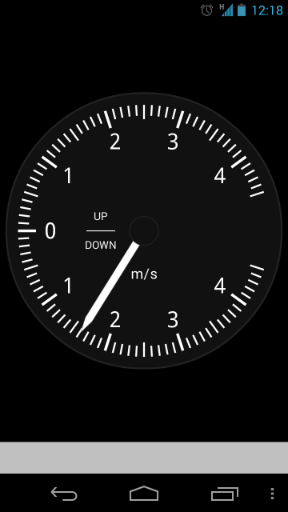 On this screenshot, the indicated rate of descent is 1.6 m/s.
This application estimates vertical speed from barometric and acceleration sensors. More details here.
Supported speed units: